---
IKZ-HAUSTECHNIK, Ausgabe 3/2000, Seite 58 f.
---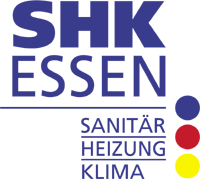 ---
"Place of Events"
Terminkalender der Messe Essen bis zum Jahr 2002
Messe Vorschau
TERMINKALENDER

2000

2001

2002

DEUBAU
Internationale Bau-Fachmesse mit Fachschau Ausbau + Fassade

International building fair with trade exhibition on international fitting out and facades

Foire internationale du bâtiment avec exposition spécialisée Finitions et façades

11.-16.01.

-

15.-20.01.

INSTANDHALTUNG IN KRAFTWERKEN
Fachausstellung und VGB-Konferenz

Trade fair and VGB-conference

Foire-exposition et conférence de la VGB (amicale des exploitants de centrales à grande puissance)

19. - 20.01.

Frühjahr

-

IPM (Nur für Fachbesucher)
Internationale Fachmesse Pflanzen, Technik, Floristik, Verkaufsförderung

International trade fair plants, technical equipment, floristy, sales promotion

Salon internationa des plantes et de la floristique

03.-06.02.

01.-04.02.

31.01.-03.02.

ITSC
Internationaler Kongress und Fachausstellung Thermisches Spritzen

International Thermal Spray conference with exposition

-

-

04.-06.02.

E - WORLD OF ENERGY
Internationales Forum Entwicklung - Technik - Management

International Forum Development - Technology - Management

Forum international développement-technique-management

08.-09.02.

13.-15.02.

-

HAUS + GARTEN
Schöner Wohnen - Leben mit Grün

Nicer homes - living with green

Agrémenter son habitation - Vivre en harmonie avec la nature

-

14.-18.02.

-

SANITÄR HEIZUNG KLIMA
Fachausstellung für Sanitär-, Heizungs- und Klimatechnik

Sanitary, heating equipment and air conditioning exhibition

Exposition spécialisée sur la technique sanitaire, le chauffage et la climatisation

22.-26.02.

-

26.02.-02.03.

MESSTECHNIK
Fachmesse für industrielle Messtechnik

Trade fair for industrial measurement

Foire-exposition de la technique de mesure industrielles

16. -17.02.

21.-22.02.

06.-07.02.

EQUITANA
Die Weltmesse des Pferdesports

The equestrian sports world fair

La foire mondiale du sport hippique

-

03.-11.03.

-

REISE / CAMPING
Internationale Messe Reise & Touristik · Camping & Caravaning

International trade fair travel & tourism · camping & caravaning

Salon international du tourisme, du camping et du caravaning

22.-26.03.

21.-25.03.

13.-17.03.

GISNET
Fachmesse für geographische Informationssysteme

Trade fair for geographic information systems

Salon des systèmes d'information géographiques

28.-30.03.

-

-

TECHNO-CLASSICA
Internationale Oldtimer-Fachschau/Technik und Zubehör/Club-Treff

International oldtimer show/technology and accessories/club-meeting

Exposition spécialisée internationale de l'automobile ancienne/technique et Accessoires/club-rencontres

06.-09.04.

05.-08.04.

04.-07.04.

FIBO
Weltmesse für Fitness und Freizeit

Worldfair for fitness and leisure

Foire mondiale de la mise en forme et des loisirs

04.-07.05.

26.-29.04.

Frühjahr

METPACK
Internationale Fachmesse für Metallverpackungen

International trade fair for metal packaging

Salon international des emballages métalliques

-

-

23.-27.04.

FAGRATEC
Fachmesse für grafische Technologie

Specialist exhibition of graphic technology

Foire-exposition de la technologie graphique

-

09.-12.05.

-

BRIEFMARKEN
Internationale Briefmarken-Messe mit Telefonkarten

International stamp fair with phonecards

Foire internationale du timbre avec présentation de cartes téléphoniques

12. -14.05.

-

06.-08.06.

REIFEN
Weltmarkt der Reifenbranche

World market for the tyre trade

Foire internationale du secteur des pneumatiques

20.-23.06.

-

28.-31.05.

DACH + WAND
Internationale Messe und Kongress für Dach-, Wand- und Abdichtungstechnik

International trade fair with congress roof, wall and insulation techniques

Foire internationale et congrès sur la technique d'étanchéification des toitures et des murs

-

23.-26.05.

-

IFLO (Nur für Fachbesucher)
Internationale Floristik-Messe

International trade fair for florists

Foire internationale de la floristique

18.-20.08.

17.-19.08.

16.-18.08.

SCHWEISSEN & SCHNEIDEN
Weltmesse der Schweißtechnik - Fügen, Trennen, Beschichten

World trade fair for welding engineering - joining, cutting, surfacing

Foire internationale de la technique de soudage-Assemblage, découpage, revêtement

-

12.-18.09.

-

START
Die Existenzgründer- und Unternehmermesse für Deutschland

Germany's leading trade fair for entrepreneurs and those setting up in business

Foire allemande des entrepreneurs et fondateurs d'entreprises

15.-17.09.

Herbst

Herbst

DMS
Fachmesse und Kongress für Dokumenten-Management-Systeme

Trade fair and congress for document management systems

Salon européen et conférences Systèmes de gestion des documentes

05.-07.09.

26.-28.09.

03.-05.09.

GESUNDHEITSMESSE
Heilen - Pflegen - Gesund leben

Healing - caring - healthy living

Guérir - Soigner - Vivre sainement

22.-24.09.

Herbst

Herbst

ALUMINIUM
Weltmesse der Aluminiumindustrie und Kongress

World Trade Fair of the Aluminium Industry and Conference

Foire mondiale de l'industrie de l'aluminium et congrès

20.-22.09.

-

18.-20.09.

SECURITY
Internationale Sicherheits-Fachmesse mit Kongress

International security exhibition with congress

Foire-exposition internationale de la sécurité avec congrès

10.-13.10.

-

08.-11.10.

OFTECH
Internationale Fachmesse für industrielle Oberflächentechnologie

International Exhibition for industrial Surface Technology

Foire-exposition du traitement de surface industriel

-

16.-18.10.

-

SPIEL
Internationale Spieltage mit Comic Action

International game forum

Journées internationales du jeu avec Comic Action

26.-29.10.

25.-28.10.

17.-20.10.

CHEMIE IM KRAFTWERK
Fachausstellung und VGB-Konferenz

Trade fair and VGB-conference

Exposition spécialisée et conférence de la VGB (amicale des exploitants de centrales à grande puissance)

25.-26.10.

Oktober

-

MODE HEIM HANDWERK
Internationale Erlebnis- und Einkaufsschau

International fashion, ideal home and crafts fair

Exposition internationale Mode et aménagement intérieur

04.-12.11.

03.-11.11.

01.-10.11.

SKI INN
Schnee-Tourismus und Wintersport-Bedarf

Ski-tourism and winter sports needs

Vacances à la neige et articles de sports d'hiver

04.-12.11.

03.-11.11.

01.-10.11.

ANTIQUITÄTEN
Internationale Antiquitäten- und Kunstausstellung

International antiques and art exhibition

Exposition internationale des 'antiqués et de l'art

16.-19.11.

15.-18.11.

14.-17.11.

ESSEN MOTOR-SHOW
Weltmesse Tuning, Motorsport und Classics

World trade fair tuning, motorsports and classics

Foire internationale du sport automobile, du tuning et des classiques

01.-10.12.

30.11.-09.12.

29.11.-08.12.
---
[Zurück] [Übersicht] [www.ikz.de]
---